Spring Day: Help! I've Fallen in Love and I Can't Get Up!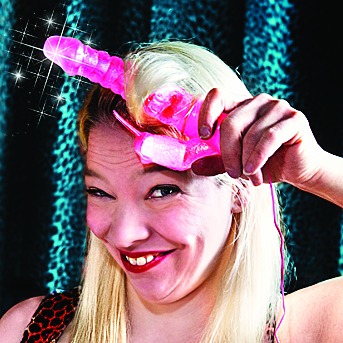 Sunday, 18 February 2018
Time: 4:40pm (5:40pm)
Doors open: 4:20pm
Entry: FREE OR PWYW
Genre: Storytelling, Alternative
Two little cripples sitting in a tree k-i-s-s--Wait! How did two cripples get up a tree? Come and see Spring Day (her real name!), voted Brooklyn's Best Comedian 2016 and Smart Comedy Award winner, tell true tales of a spastic Sid and Nancy. It's a night of sharp, dark, brutal and relentlessly bubbly comedy that is straight from the heart and hits below the belt. You'll laugh, be inspired and feel better about your lot in life.